A Welcoming and Affirming Congregation
Creating Sanctuary for All Ages
A Social Justice Minded Community
A Spirit Led Congregation
The mission of Crossroads Church is to create sanctuary for one another, to seek renewal of mind, body, and spirit, and to practice the liberating work of Jesus.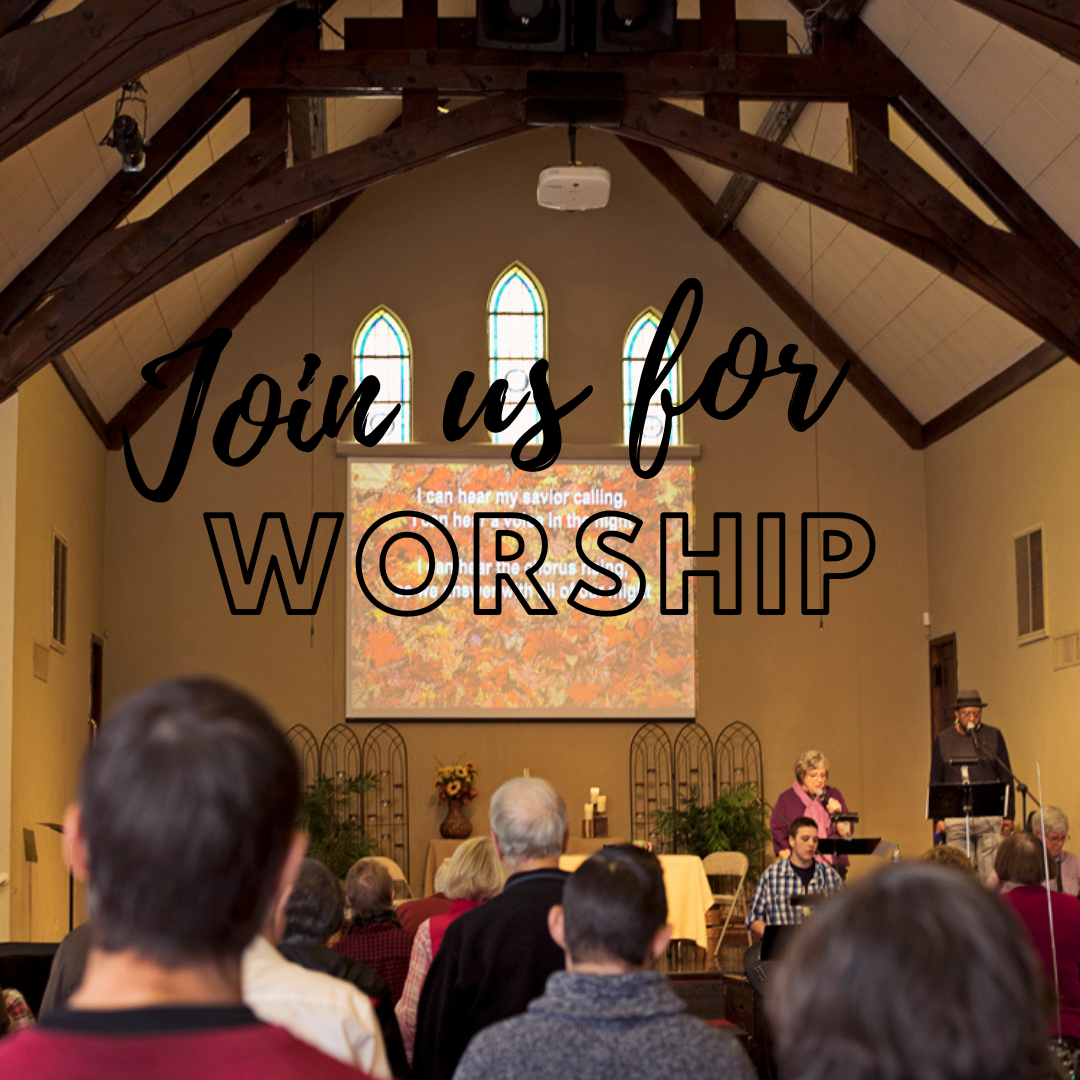 Worship in Person!
9:30 am    Sunday school for children & youth
10:30 am  Worship 
*At this time we are requiring that everyone wear masks while in our building. We continue to be safe and protect one another from covid-19. 
We also have options to join us virtually or to watch previous services. Check those options out below!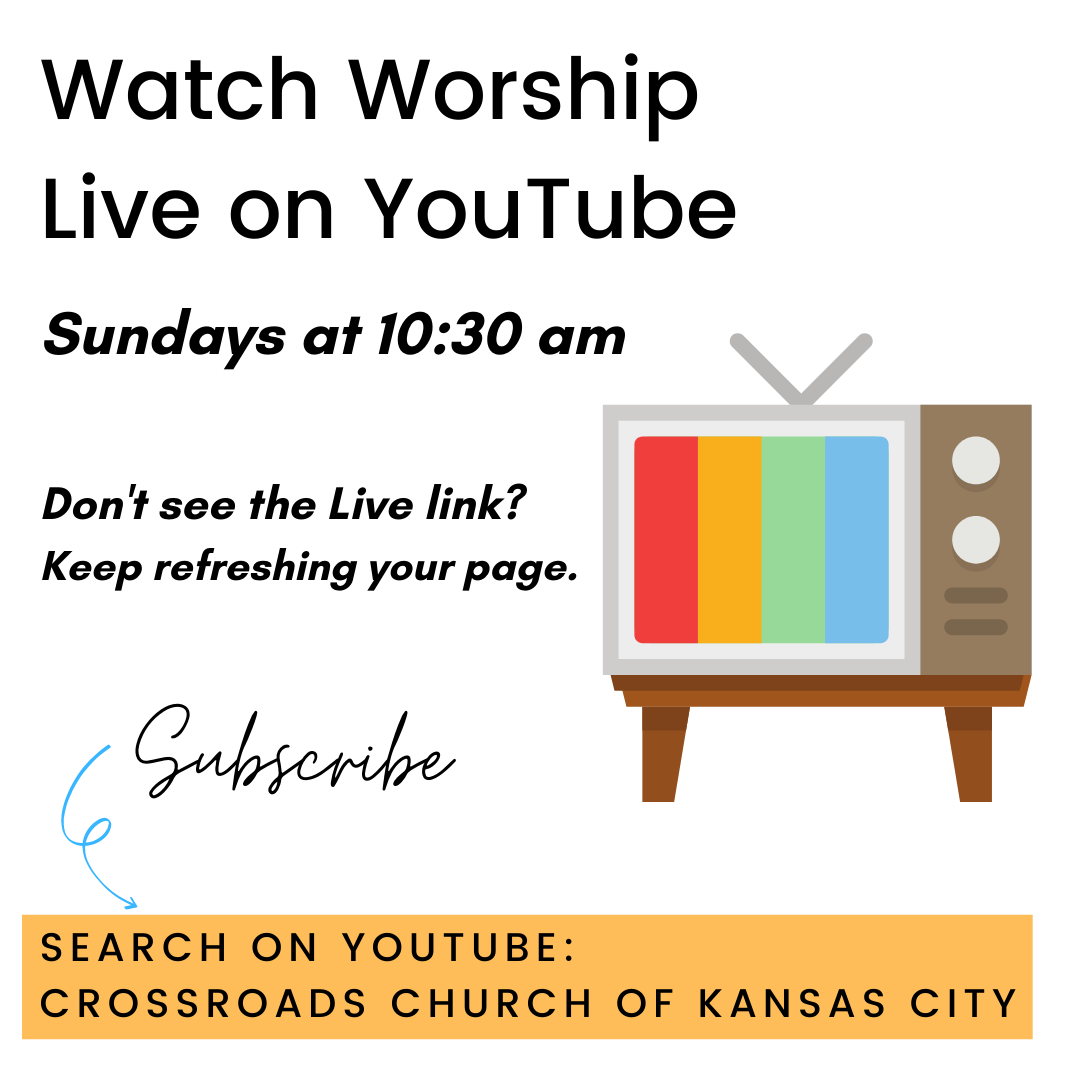 Worship Online!
Unable to join us in person? Join us online for worship every Sunday at 10:30 am!
Simply click on this link to visit our YouTube page. At 10:30 am you'll see a LIVE link for the live service. If you don't see the link, simply refresh your webpage close to the start of worship.
Click here for our YouTube page!
You can also find recordings of past worship services at the same YouTube link or on our Facebook Page.
Have questions? Please feel free to email us at [email protected]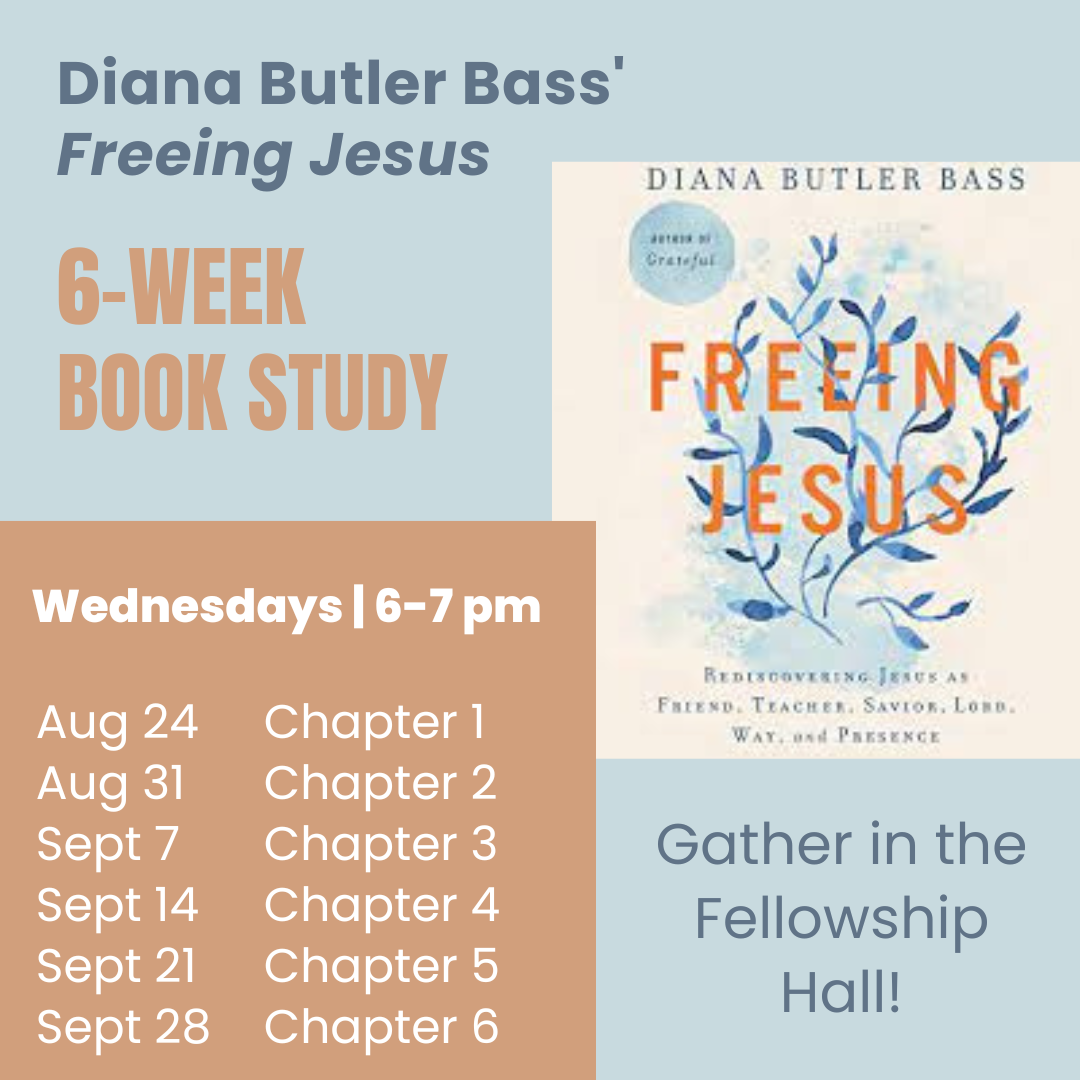 Current Book Study
We'd love for you to join us for this conversation!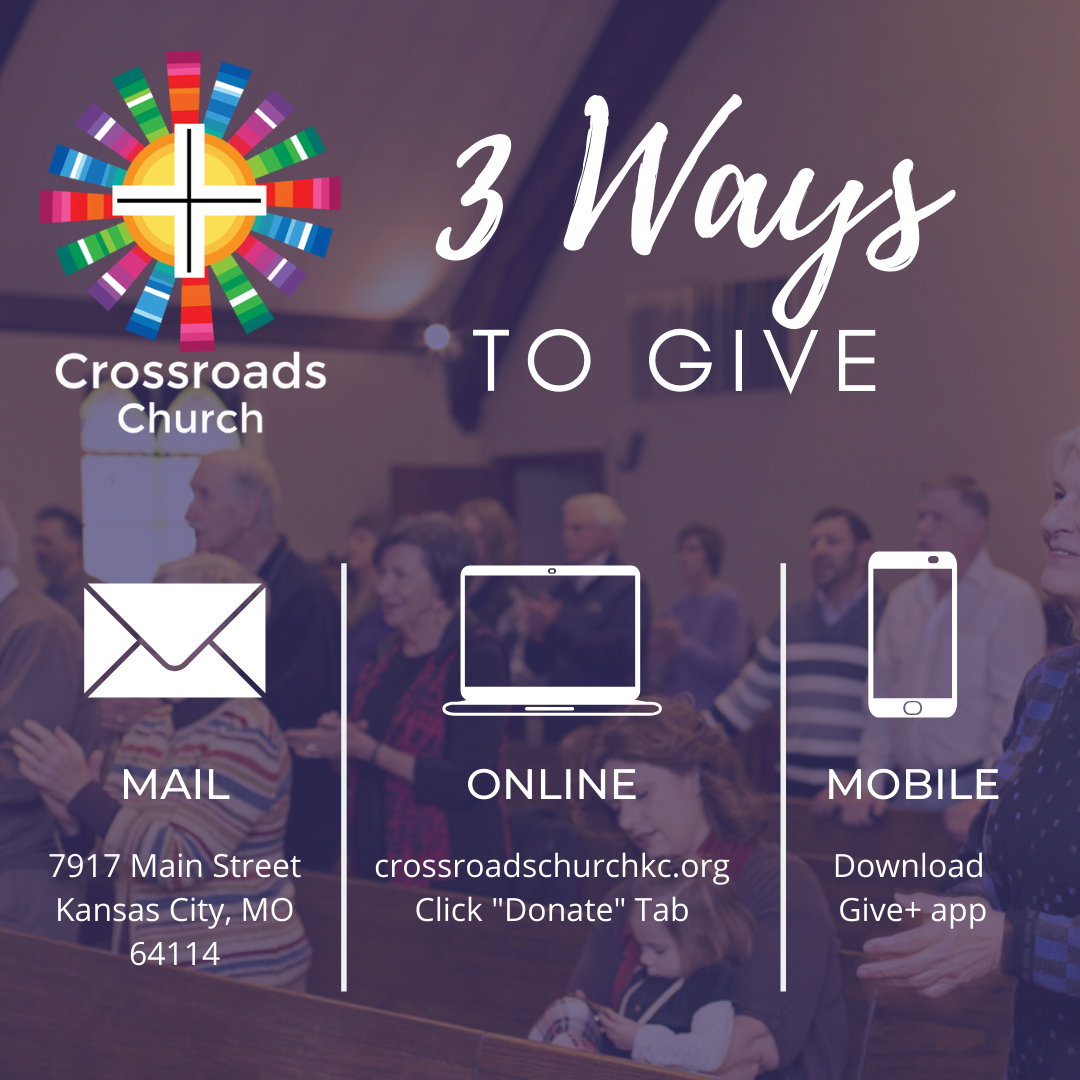 Online Giving
While we may not be passing a physical offering basket on Sunday mornings, we hope that you will consider giving to the church. If you're joining us in person, we do have an offering basket at the back of the sanctuary. You can also send in your offering via mail or one of our online options. Your generosity enables us to continue supporting staff, maintaining the building, fulfilling ministry commitments, and caring for the community. Thank you for your faithfulness to our church and her ministry.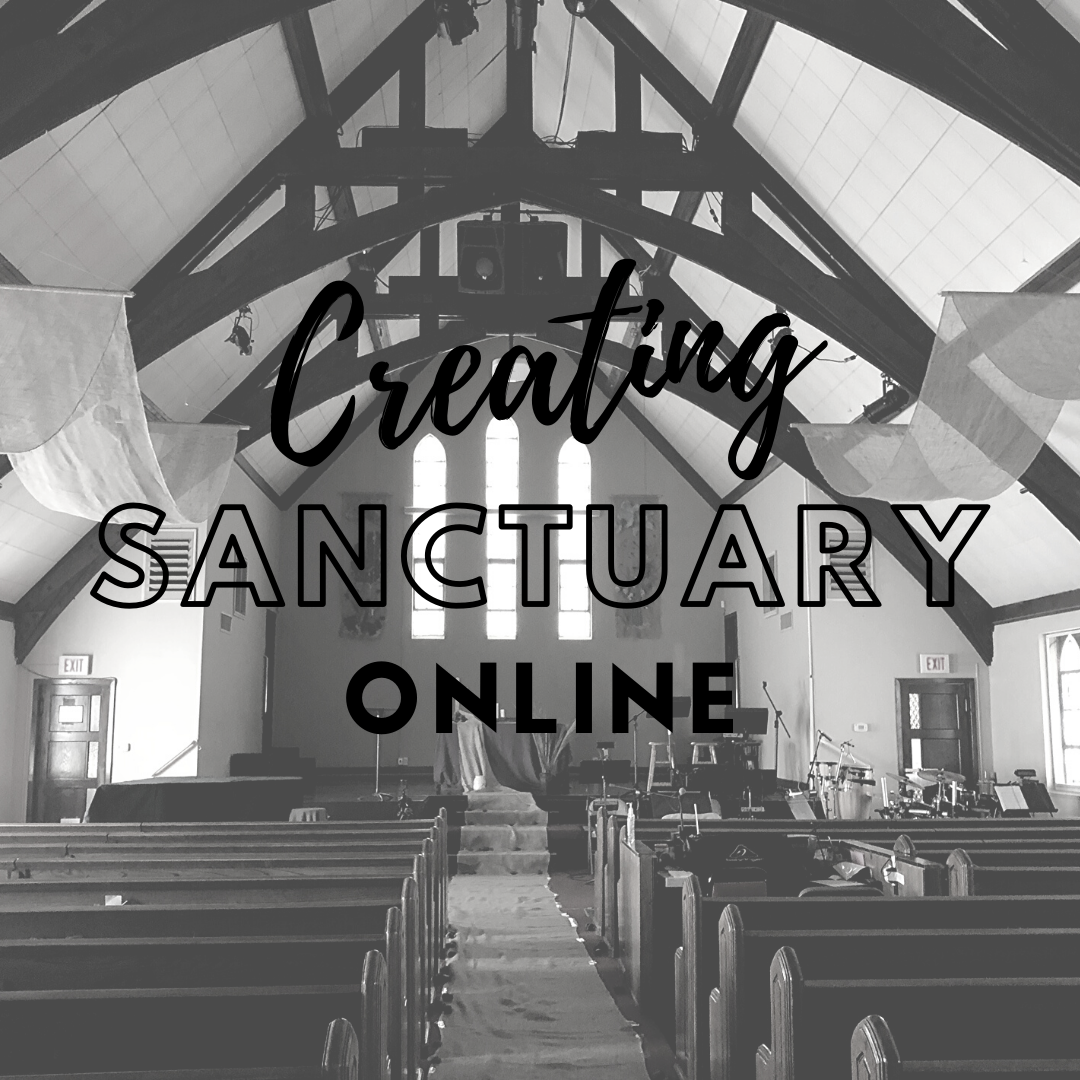 Did you miss us Sunday at 10:30 am?
Visit our YouTube page to watch one of our past services!
You can also watch a service on Facebook.
Experience how we support each other
to live with love and authenticity.
Join us for worship at 10:30 am on Sundays.
Queer Eye's Home Base at Crossroads
When Queer Eye prepared to film Season 3's "Sloth to Slay" episode, their production team needed a home base for cast and crew while working at Thomas' home. They contacted us because we were nearby and queer-friendly. Here's a quick thank you from the cast!